Corporate branding, be authentic
With a Rotterdam approach we align the corporate branding with the authenticy of your organization. What is the mission and vision of the company, how do they communicate via the website, social media and offline expressions like stationary, businesscards, carwrapping or exhibition stands. All this in service of a powerful, univocal communication to create a corporate branding that fits like a tailor-made Italian suit.
corporate branding
The corporate identity is the expression of the organization. A good corporate identity shows the roots of the company, what you can expect from the company and how it is being executed. This encompasses all company expressions, from a businesscard to an exhibition stand and reflects the core of the organization. This creates a strong unity, fully tuned in to the company strategy. Dare to Design manages all competences and advises, develops and controls the expression fitting to the organization.
The right expression will result in the right influx of prospects. The corporate branding will attract the prospect or consumer to your organiztion and is more than a mere picture. A well managed proposition of the company or organization delivers you the right clients. We think along and support you to develop the market position. A good corporate branding will also support the internal branding of your own organization, thereby developing the company pride in your employees.
Starting with an accurate analysis and the right decisions we take care of the total package belonging to corporate branding like stationary, office architecture, and the internal and external communication. Think of logo, stationary, flyers, brochures, website, annual report, car wrapping, exhibition stand, packaging, office branding etc. The comments of our clients are enthousiastic and inspire us to innovate even more. Daring, different, client focussed and passionate. Feel free to see some examples on our website. Maybe this will inspire you for your business.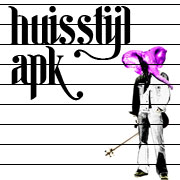 Check your corporate branding to determine whether it is still up to date.