Video marketing trends 2017
29-12-2016
Video has dominated the marketingworld in 2016. This will only increase in 2017. As organization, it is impossible not to use video marketing. Read beneath about the video marketing trends for the next year.
Using 360-degree videos
Filming with a 360 degree amera became very populair in the last year, but not every organization use this. It's a shame, because there are many possibilities with a 360 degree camera. Filming yuor product with a 360° camera, you can introduce your product in a very unique way.A potential client can now see your product from every perspective. Combining this with a VR glasses, you will create an unique experience. Virtual Reality used to be a hype in the gaming industry, but this is changing because of the rise of the VR glasses specially designed for mobile. The VR glasses is becoming more and more important in businesses where the experience is a big part of the product. This trend will keep on growing in 2017. We advise you to buy VR glasses and discover the possibilities. There are many examples on Youtube which can give you an idea of how it works and can be used. This may give you inspiration for your VR experience. If you need help with it, you know where to find us. We have experience in creating these kind of videos. Last summer we made a nice experience video for Geen Boot Wel Varen, one of our customers. See the result here.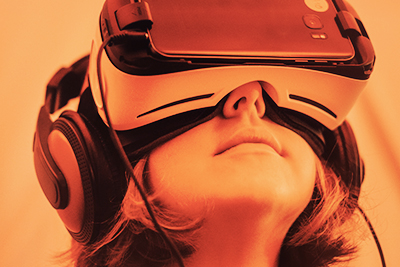 De growth of Live-streaming
With the upcoming of Facebook Live, Live streaming became a hot topic. Also twitter introduced live-streaming recently. The user will get a notification and can follow the message live. It isn't only used for entertainment, but it is also used for commercial goals. Conferences or seminars can be followed live by the audience. Besides this, you can use live-streaming to give your followers a look behind the screens of your organization. You can think about a live-stream video inside a fabrique where the followers can see how the products are made. The followers can ask questions live if they have questions about this process. Another example is a live-stream video about "a day in the office". The video will show the followers how a 'normal' day at the office looks like and the followers can ask question.Live-streaming is ideal to increase the brand-awareness. The viewer will get the feeling that they are really a "part" of the moment.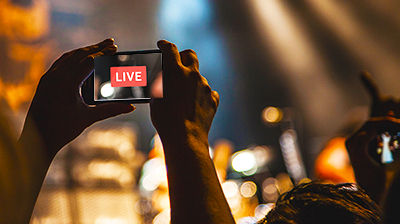 Storytelling with video
Storytelling is an important concept within content marketing. Using videos makes you able to tell a story to your followers, customers and website visitors in a creative way. Social media platforms like Snapchat and Instagram are tools that make their users able to send a short story in a very creative way. These stories are visible for only 24 hours, after that it will dissapear again. Of course you also want to produce videos that you can publish on your website. You can create a creative testimonial video or you can interview your employees. We made testimonial videos for The Dare Company. you can see theme here. We created a new topic: Dare to Ask. In Dare to Ask, employees will tell about their experience at The Dare Company. A higher purpose for us was to show their personality more. We take the videos on their favorite spots in Rotterdam and let them explain why they have choosen for this location. Using this approach, you are telling a story about your company n a creative and personal way. Customers get to know the company better and they get to know the employee in an authentic way.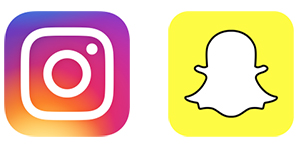 Video and emailmarketing hand-in-hand
Knowadays, users are getting spammed with emails. So, as company, it is hard to get their attention. Using videos, you are able to talk about various topics in a very short time. Also, your video has a bigger reach, because it's shown on an extra platform. Next year, companies will use less text in their emails. Moving images and email marketing will go hand in hand.
The video world is a fast moving business. Various video marketing trends like live-streaming and video storytelling will increase in 2017. We advise you to have a look if it can increase your business. We have created videos for B2B and for B2C markets. Are you having a hard time to produce the videos yourself? Or you don't have the right knowledge or tools? Contact us! We have gained lots of experience in multiple disciplines and productions that fits your marketing strategy perfectly.